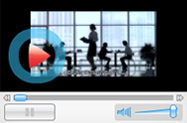 The Yongkang HaoCheng
Electric Co., Ltd.
Address: Zhejiang Yongkang West Side Wing Road,
No. 68
Tel:0086-579-87158588
Fax:0086-579-87158771
Phone:018857957811
Zip Code:321300
Contact::Mr.Wang
Web:www.haochengchina.com
Email:ykzhiying@163.com


Welcome to the website of Yongkang Haocheng Electric Machinery Co., Ltd.
(Hits:)
Origin
Author
Add Time2012-03-25
fontSize:
T
|
T
Yongkang Haocheng Electric Machinery Co., Ltd. has been redesigned and manufactured. Now the website has been completed and opened. Welcome to visit!
Yongkang Haocheng Electric Machinery Co., Ltd. was founded in August 2011, located in Yongkang Jiulong Industrial Base, which covers an area of more than 800 square meters. The company has senior technicians and well-trained employees, who are strict, dedicated, pragmatic and efficient. The company specializes in the research and manufacture of electric vehicle drive system and control system. Its products mainly cover bicycle motor electric ATV motor, beach car motor, small four-wheeled leisure car motor, instead of bicycle motor, etc. The products have the advantages of high efficiency, high torque, low noise, exquisite appearance, energy saving, environmental protection and long travel mileage. They are widely used in electric tricycles, electric bicycles, electric scooters, multi-functional recreational vehicles, golf carts, tourist cars, police patrol cars, old people's walkers, disabled people's vehicles, electric toy cars, fitness equipment, electric winches, electric vehicles. Spray, winding machinery, food processing machinery and other applications. The products are sold well in the international and domestic markets and are well received by domestic and foreign customers. In order to continuously strengthen product quality and improve after-sales service quality, the company continuously strengthens the organization, leadership, supervision, coordination and acceptance of production management in management and production, so that quality management can be embodied in every link, so as to reassure customers and satisfy customers.
keyworks: