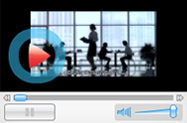 The Yongkang HaoCheng
Electric Co., Ltd.
Address: Zhejiang Yongkang West Side Wing Road,
No. 68
Tel:0086-579-87158588
Fax:0086-579-87158771
Phone:018857957811
Zip Code:321300
Contact::Mr.Wang
Web:www.haochengchina.com
Email:ykzhiying@163.com


Hardware Capital, Charming City, 9.26 We are waiting for you in Yongkang, China!
(Hits:)
Origin
Author
Add Time2014-03-25
fontSize:
T
|
T
Yongkang, with the elegance of a thousand-year-old city and the beauty of a riverside city, is a world-renowned "capital of hardware in China", "capital of doors in China", "capital of cups of mouth in China", "capital of electric tools in China", "capital of recreational sports cars in China", "capital of household cleaning products in China" and "capital of cooking utensils in China".
Every year from September 26 to September 28, China Hardware Exposition is held in Yongkang, which is one of the key support exhibitions of the Ministry of Commerce and the People's Government of Zhejiang Province. It has been successfully held for 18 consecutive sessions. It has gathered more than 2000 enterprises from more than 30 countries and regions in the whole country and is known as a grand event of the International Hardware industry. The development and transformation of industry, the rapid growth of economy and the renewal trend of products can all be seen in the miniature at this grand event, where a hundred flowers blossom, thousands of schools of thought contend and are very lively.
Now, it's the time for the annual grand gathering. Why don't you come and see it?
"Let Yongkang Hardware Walk the World, Let the World Hardware Collection Yongkang"!
Come on, friend, 9.26-9.28 let's get together in Yongkang!
City of charm
Livable Yongkang in the South of the Yangtze River
Picturesque scenery
Yongkang scenery
Beautiful scenery of mountains and rivers
Night view of Fang Yan
Spring rain in Western Jin Dynasty
Brilliant Folklore Cultural Inheritance
Eighteen Butterflies Make Spring
Known as the Nine Lions in Kyushu
Beautiful Country Pastoral Love Song
Garden and fish watching
Pacific lotus
Li Xi scenery
Taste feast of gourmet specialty
Yongkang meat and wheat cake
Tang Xian grape
Fangshan persimmon
Pak Yan Mi pear
City of vitality
New Appearance of Yongkang Economic Development Zone
Hot New Headquarters
electric vehicle
automobile industry
automobile industry
automobile industry
Solar Energy Industry
Solar Energy Industry
Solar Energy Industry
Anti-theft Door Industry
Anti-theft Door Industry
Electric tool
Electric tool
Electric tool
Electric tool
Cooker
Cooker
Vacuum cup
Vacuum cup
Small household appliances industry
Recreational vehicle
Chairman Xi Jinping (then Secretary of Zhejiang Provincial Party Committee) inspected the leisure car manufacturing workshop
Welcome to Yongkang!
keyworks: