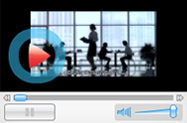 The Yongkang HaoCheng
Electric Co., Ltd.
Address: Zhejiang Yongkang West Side Wing Road,
No. 68
Tel:0086-579-87158588
Fax:0086-579-87158771
Phone:018857957811
Zip Code:321300
Contact::Mr.Wang
Web:www.haochengchina.com
Email:ykzhiying@163.com


The 15th China International Electrical Machinery Exposition and Development Forum in 2015
(Hits:)
Origin
Author
Add Time2015-03-25
fontSize:
T
|
T
At the same time: China International Motor Manufacturers Purchasing Matching Conference
Time: 9-11 June
Venue: Shanghai World Expo Exhibition Hall. No. 1099 National Exhibition Road
High-quality motor festival, display enterprise strength platform, create exchange business opportunities for free trade
Business opportunities are infinite - motor, equipment, materials enterprises gather, Asia-Pacific machinery manufacturing industry has huge business opportunities to fully demonstrate, contact with the potential of international trade;
Simultaneous activities - international brand exhibition, high-level forums, trade user fairs, procurement matching meetings, new technology and new product launches;
Organizers: China Electrical Appliance Industry Association Branch of Fractional Horsepower Motor, China Electrical Technology Society Special Committee of Small Power Motor, National Standardization Sub-Technical Committee of Small Power Motor, National Motor and Machinery Parts Product Inspection Center
Co-sponsors: China Machinery Industry Federation, China Electric Power Research Institute, China Institute of Standardization Resources and Environment Branch, (Energy Efficiency Identification Management Center)
Organizers: Shanghai Electrical Machinery Industry Association, Nanyang Explosion-proof Electrical Appliances Research Institute, Shanghai Guantong Exhibition Planning Co., Ltd.
Exhibition review
MOTOR CHINA, the most influential motor exhibition in Asia-Pacific region, has experienced four years of base-based brand promotion and ten years of brand promotion with the strong support of the industry management units and many brand enterprises, and gradually formed one of the brand exhibitions dominated by Shanghai and Guangzhou economic and trade systems.
The exhibition will continue to be sponsored by China Machinery Industry Federation, China Electrical Technology Association, China Electrical Industry Association Branch, Shanghai Electrical Industry Association, Taiwan Electrical and Electronic Industry Association, National Motor and Machinery Parts Product Inspection Center, China International Trade Promotion Committee Shanghai Pudong Branch, Shanghai Guantong Exhibition Planning Co., Ltd. More than one hundred professional media have promoted the whole process and gathered many well-known brands in the industry (such as ABB, SEW, Siemens, Reeb Electric, Nord Power, Wolong Motor, Wande Electric, Dongming Electric, Ocean Electric, Datong Motor, Dongyuan Electric, China Weapons Group, Nanche Electric, Haifeng Electric, Taifu Electric, Dechang Electric, Southern Anhui Electric, Lanzhou Electric, Dazhong Electric). Machinery, Sailimeng Motor, Jiamusi Motor, Pioneer Motor, Nanyang Motor, Far East Motor, Dalian Motor, Hebei Motor, Jinlong Motor, Zhongda Motor, Nanyang Explosion-proof Institute, China Academy of Electrical Appliance Research, Shanghai Electric Tools Research Institute, High Speed Motor, Haijian Motor, Mingteng Motor, Harbin Bearing, Anrui Holding Group, Shanghai Institute of Electrical Machinery, etc.) Nearly 1000 enterprises More than 30,000 professional audiences attended the exhibition, which was a successful and successful gathering in the motor industry. During the exhibition, many seminars were held successfully.
The purpose of MOTOR CHINA is to continue to serve the motor industry and promote its sustainable development. Making full use of the "two exhibitions in one" mode of professional exhibition and trade exhibition, the "three exhibitions in one" mode of exhibition, order meeting and seminar, and the "four businessmen gathering" mode of producers, distributors, matching suppliers and service providers, the international motor industry model exhibition with market pertinence, technical specialty, effectiveness, practicality, user group and activity characteristics has truly become a motor industry market. Market promotion, exhibition of new products, exchange of new technologies, release of new information, explore new business opportunities platform. Welcome to this exhibition. With your support and participation, we will do our best to invite professional audiences and purchaser organizations, and strive to bring you valuable services and Exhibition results.
To participate in MOTOR CHIAN, you can:
Establish the image of the enterprise and establish the position of the industry
Widely Meet More than 10,000 Professional Audiences at Home and Abroad
Publishing up-to-date product and new process information
Contact with international purchasing groups to open up overseas markets
Understanding Industry Development Trends and Grasping Competitive Opportunities
Opening the Trade Platform of Electrical Machinery Industry
Audience statistics
Visitors: 39826 visitors from 10 countries/regions
Motor users: more than 21,000
Motor manufacturer: more than 11,000 times
Motor accessories manufacturers: more than 7000 people
Scope of Exhibits
Motor categories: horsepower motor, low power motor, medium and small motor, servo motor, high efficiency motor, explosion-proof motor, AC motor, micro-special motor, step motor, DC motor, special motor, vibration motor, permanent magnet motor, traction motor, deceleration motor, synchronous motor, series excitation motor, automobile motor, household electrical motor, large motor, generator set, etc.
Motor control systems and devices: motor control systems and servo systems, drivers, governors, numerical control devices, frequency converters, switchgear, converters, special equipment, power electronic devices and devices, etc.
Magnetic materials: all kinds of permanent magnetic materials and soft magnetic materials, magnetic materials production and testing equipment, electrical carbon products and electrical alloys, etc.
Manufacturing equipment category: winding machine, punching equipment, insulation coating equipment, plastic press, special processing equipment, magnetizing machine, tooling, production line, etc.
Testing instruments and equipment: armature tester, motor comprehensive performance tester, dynamic balancing machine, electric quantity tester, dynamometer, insulation performance tester, magnetic measurement instrument, on-line tester, CAT, mechanical testing equipment, etc.
Supporting products: bearings, rectifiers, brushes, commutators, dies, fans, iron cores, spindles, punches, end caps, thermal protectors, conductors, insulation materials, engineering plastics, junction boxes, connectors.
Exhibition details
Booth Cost and Arrangement: Standard booth and vacant space are provided for the exhibition.
keyworks: