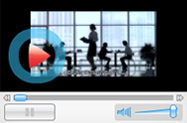 The Yongkang HaoCheng
Electric Co., Ltd.
Address: Zhejiang Yongkang West Side Wing Road,
No. 68
Tel:0086-579-87158588
Fax:0086-579-87158771
Phone:018857957811
Zip Code:321300
Contact::Mr.Wang
Web:www.haochengchina.com
Email:ykzhiying@163.com


How to Maintain Electric Vehicle Motor
(Hits:)
Origin
Author
Add Time2019-03-25
fontSize:
T
|
T
How should we maintain the motor of an electric car in order to prolong its life after we have purchased it? Next we will learn about the maintenance of electric motors.
1. Use environment should be always dry, motor surface should be kept clean, air intake should not be hindered by dust, fibers and other obstacles.
2. When the thermal protection of the motor continues to operate, it should be ascertained whether the fault comes from the motor or the overload or the setting value of the protective device is too low. After eliminating the fault, it can be put into operation.
3. Good lubrication should be ensured during the operation of the motor. The general motor runs for about 5000 hours, that is to say, lubricating grease should be added or replaced. When bearing overheating or lubricating deterioration is found in operation, the hydraulic pressure should change lubricating grease in time. When replacing grease, the old grease should be removed, and the oil groove of bearing and bearing cover should be washed with gasoline. Then ZL-3 lithium grease should be filled with 1/2 (2 poles) and 2/3 (4 poles, 6 poles and 8 poles) of the cavity between the inner and outer rings of the bearing.
4. When the life of the bearing is over, the vibration and noise of the motor will increase obviously. When the radial clearance of the bearing reaches the following value, the bearing should be replaced.
5. When the motor is disassembled, the rotor can be removed from the extended end or the non-extended end of the shaft. If it is not necessary to unload the fan, it is more convenient to take out the rotor from the non-axle extension end. When pulling out the rotor from the stator, the stator winding or insulation should be prevented from being damaged.
6. When replacing the windings, the form, size, turns and gauges of the original windings must be recorded. When these data are lost, they should be obtained from the manufacturer and the original designed windings should be changed at will, which often deteriorates one or several performance of the motor or even makes it impossible to use them.
keyworks: